Evie's Litter
Evie's first litter, sired by "Leo", GCH Diamonds Ain't Misbehavin', (bred and co-owned by Betty Ann Hillwig) was born in the early morning hours of June 25, 2016. They produced 4 females and 1 male, the first litter we've had with that gender distribution. You can see the pedigree here.
Evie's proud and attentive co-owners are Mike Kempinski and Michael Wasylkiw who took great care of her during her pregnancy.
Watch them grow up as we post photos and videos to this page in the coming weeks!
Sixth Week
Busy! Lots of toy playing to do plus eating real puppy food. The week ending with the puppies getting their first trims and "sponge baths"....we don't think it was their favorite part of the week!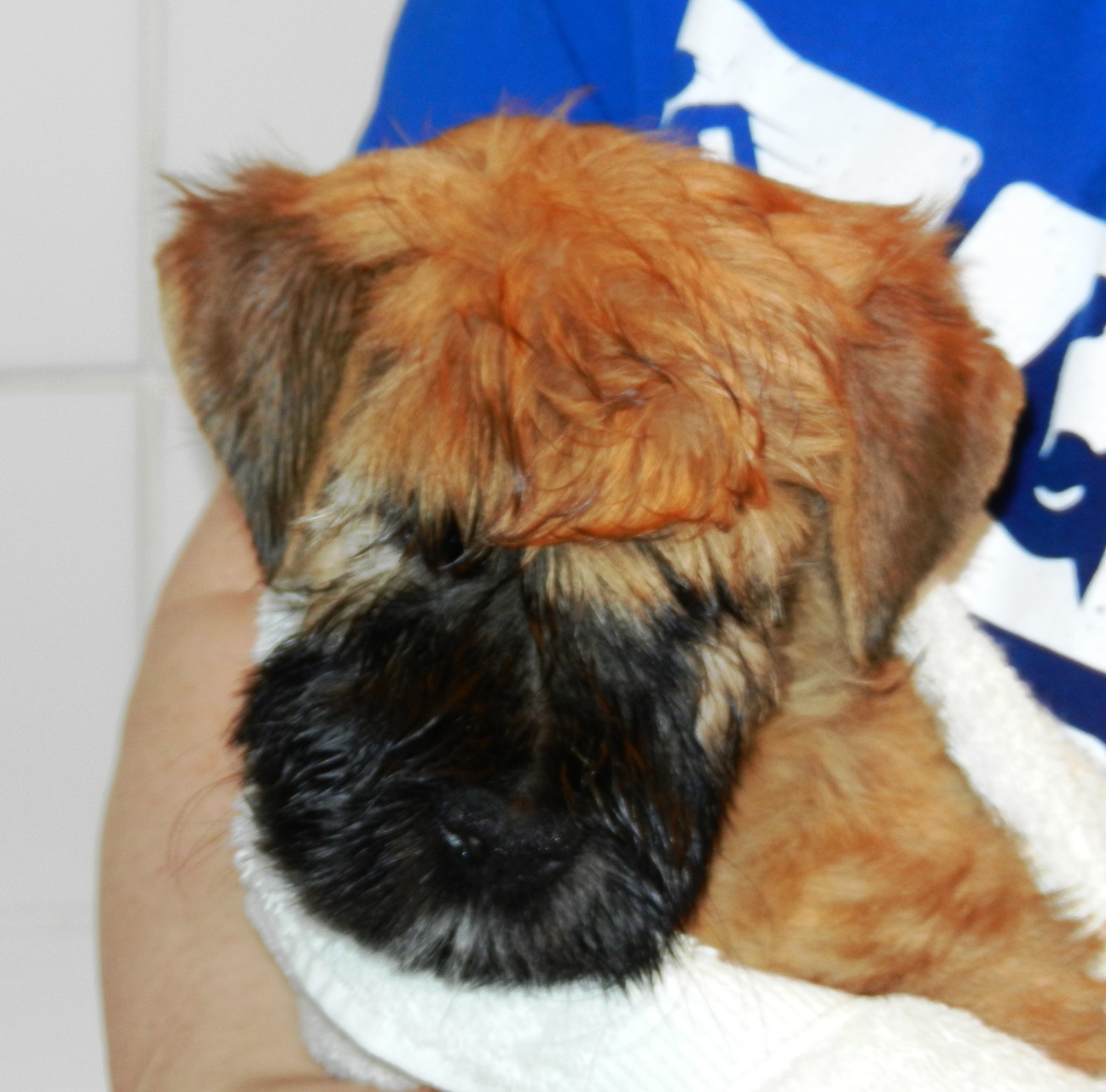 Two VERY busy weeks for the puppies and for us. They continues to explore their world, their interactions with each other, moved out of the whelping box into their "suite" and learned that food also comes from someplace other than Mom!
For her part, Evie continued to be a wonderful mother. The pupsquad was big enough to nurse whenever they wanted but she continued to take care of them fabulously. Finally, at the end of the fifth week, the puppies were weaned and Evie headed home with Michael.
We can't thank Mike and Michael enough for sharing Evie with us for this litter. She was an outstanding mother and so easy to have in our house. We're sure she went home and happily started sleeping in the bed and playing with her "sister", Cyd, again.
Third Week
This week the puppies learned..."OMG, there's more than just ME in here!!" Now that they are on their feet and their eyes are open, they are interacting with other. And of course, they recognized they can get to Mom much more easily now!
...is all about turning into puppies! They grew, Evie took great care of them and as the week came to a close, they got up on their feet and started opening their eyes. Now the fun starts!
First Days
In the first couple of days, the pups know only a couple of things...well, really only ONE thing: MOM = Food! So we're not talking a lot of action shots. Evie whelped the puppies easily and started out as a No Drama Mama.
The line up....at 2 days of age...Green is the male: